The Governor's Palace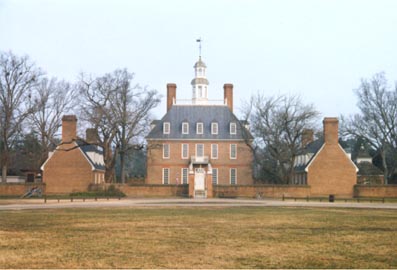 Seven Royal Governors and Two American Governors
resided here at the Capitol of Virginia.
Patrick Henry was the first American,
and Thomas Jefferson was the last.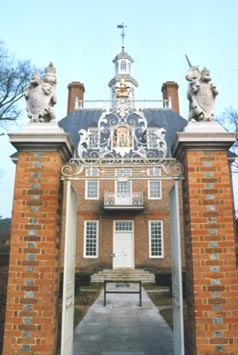 The Lion and Unicorn are the symbols of the British Empire -
both looking down at all who enter here -
a reminder of the Colonial Authority and Power represented here.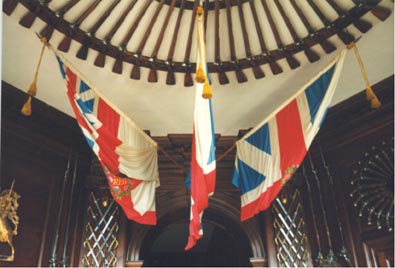 The ceiling and walls of the entrance hallway
are covered with arms, muskets, pistols, sabers, bayonets -
quite an intimidating appearance.
During the Revolutionary War, the muskets were used by the Americans against the British - how ironic!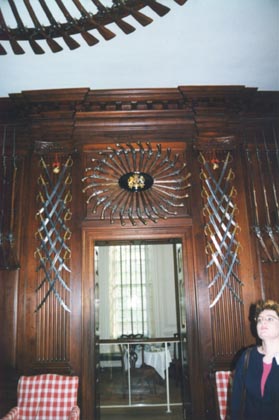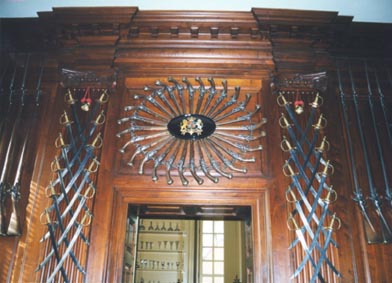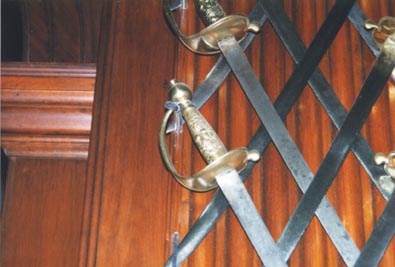 Here is a shot of the crest over the back door to the Palace.